We have been
thermoforming plastics

since 1995
Our mission is to produce packaging and transport trays made of plastics of the highest quality, which will be 100% recycled and to popularize pro-ecological behavior. Our overriding value is respect towards our customers and co-workers.
Since 1995 we have been providing services in the field of manufacturing of thermoformed packaging and comprehensive packaging of products delivered by the customer. We work on highly efficient ILLIG machines, thanks to which we are one of the most competitive and best quality companies in Poland.
For years we have been using a Quality Management System compliant with the requirements of the international standard EN ISO 9001.
Scope of our production:
blister packs
transport trays
displays
and any components that can be made by thermoforming
08.01.2021 – Following the retirement of the Director of the Różan Facility, a new person assumes the position. Catherine, we wish you many developmental challenges and much success!
7.07.2020 – We implement a new system to control the circulation of waste from production.
01.07.2020 – We welcome our new warehousemen to our team. Arek and Paweł – we wish you success in your work!
30.06.2020 – We implement the final module of the ERP management system (MES).
15.05.2020 – We implement a new warehouse system within the ERP system. We optimize storage space.
30.04.2020 – As a result of internal recruitment, Hubert takes the position of Warehouse Manager. We wish you every success in your work!
15.04.2020 – We start production of protective visors. Visit our online store: sklep.forty.com.pl
15.02.2020 – We welcome a new Design Engineer to our ranks. Marcin – we wish you success and job satisfaction!
07-12.04.2019 – Our foremen participate in a training course for the operation of the new RDKP72 machine at ILLIG's headquarters in Heillbronn, Germany
1995
Andrzej Korczyński and Mirosława Tytkowska, partners, set up the Forty company. On the area of 100 sq.m. of a rented carpenter's workshop in Truskaw near Warsaw a contract production of packaging has been started. One of our first jobs is packaging batteries for Gillette.
1996
In order to increase the scale of production and meet the growing demand of customers, the company acquires a facility at ul. Warszawska in Różan, which had previously operated as Spółdzielnia Mototransport.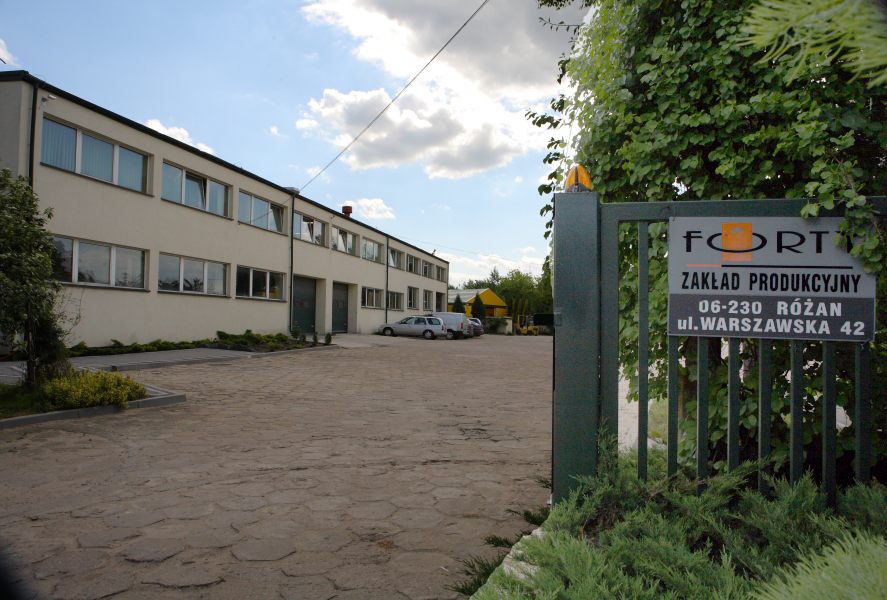 1996 – 2000
We invest in further thermoforming machines from the German company ILLIG and supplement them with numerous accompanying devices.
2001
The production hall in Różan undergoes renovation in order to better adapt the facility to the growing production needs. The machine park is supplemented with modern multi-axis CNC machine tools.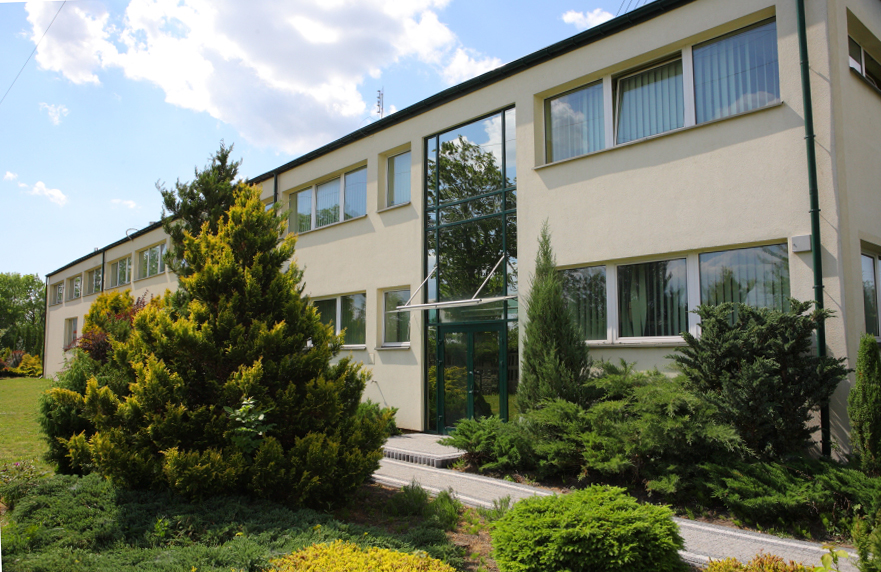 2005
The Company establishes its own Tool Shop and Design Office, enabling independent creation of moulds and related tooling.
2006
The production area is expanded through the purchase of a building at ul. Przemysłowa in Różan, previously used as a Polmozbyt workshop.
2016
The company's new headquarters and main sales office are built in Warsaw at Kopalniana Street.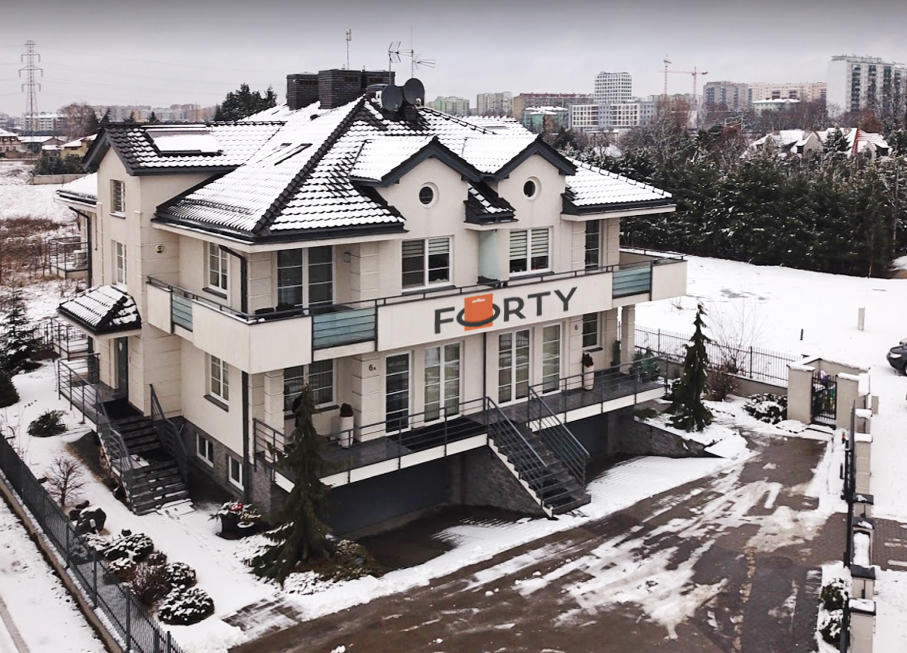 2018
We are implementing a project to build a new production hall and high-bay warehouse in Różan.
2019
Due to the death of one of the company's founders, Andrzej Korczynski, his son, Marcin Korczynski, joins the company.
2020
Management Board of the company is strengthened by Maciej Bugaj, taking the position of the Managing Director.
We implement an ERP management system, enabling automation of the production process and reducing lead times.
QUALITY MANAGEMENT SYSTEM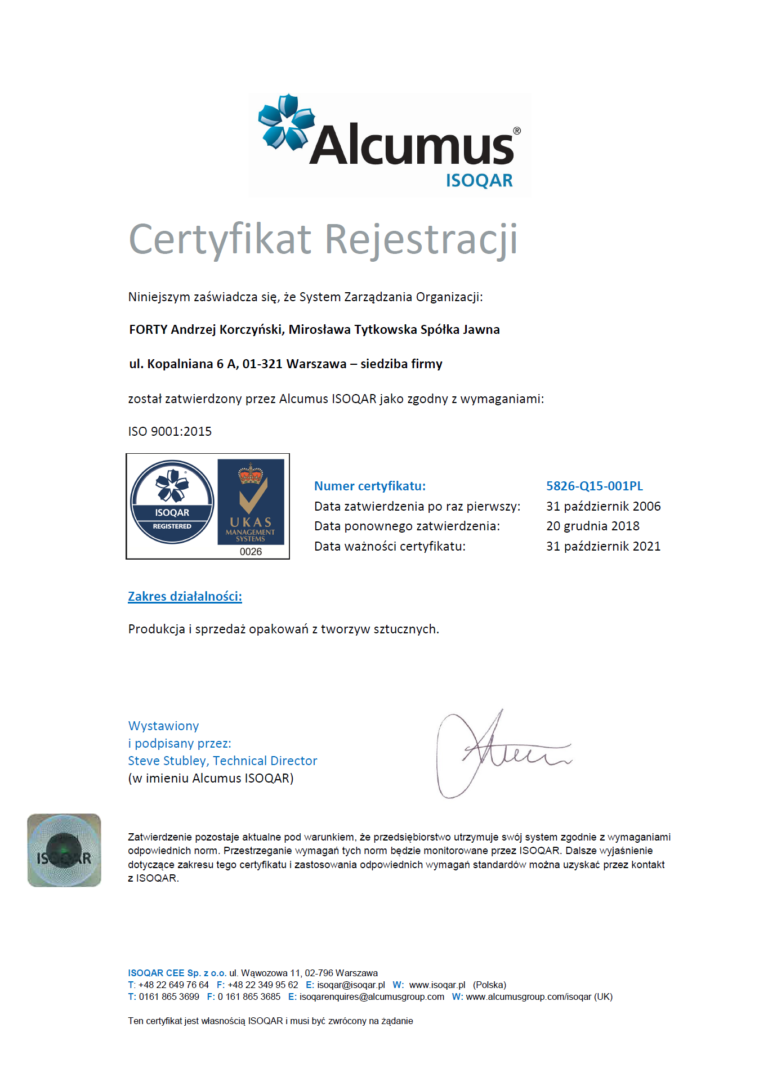 ISO 9001:2015 certification
Being aware of the benefits of having an effective quality management system, in February 2006 we commenced the implementation of a management system based on the ISO 9001 standard. As a result of these activities, we obtained the ISO 9001:2008 Quality Management Certificate in October 2006. The certifying body was ISOQAR CEE from Great Britain.
Since 2006, we have maintained a valid quality management certificate and conducted internal and external quality audits.
The implementation of the system has translated into:
clear and transparent definition of tasks and authority of personnel
establishing uniform communication channels within our company
maintaining a consistent level of quality of our products and services
clear identification of customer needs, both explicit and implicit
increasing the quality of customer service
shortening the time of adaptation of new employees to the tasks entrusted to them
rationalization of costs incurred in connection with the conducted     activity
To maintain and develop the quality of our services, we set the following goals:
Identifying new requirements of our customers and meeting their expectations in the best possible way
Continuously increasing customer confidence in the results of our work
Expanding our range of products and services
Ensuring regulatory compliance, protecting the health and lives of our employees
Creating conditions that are friendly to the environment and accepted by the local society
"We are only interested in the highest quality. There is no room for compromise here."
Our goal is to minimize environmental impact and meet the legal and environmental requirements of our customers.
Plastics and ecology
Plastics have been around in the human space since their invention. They have entered all industries and seem irreplaceable in certain areas. By themselves, plastics are not dangerous to humans or the environment. They are easily recycled. Therefore, the most important thing is to ensure that public awareness is high, that plastics function in a closed loop, and that they are recycled.
Plastics at FORTY
We design solutions where plastic waste from production is minimal. In addition, all of our waste is sent to specialised companies that process it into regranulate and, consequently, into full-value plastic.
How to sort plastics
We manufacture plastic packaging, mainly PET, PS, PP and PVC. Out of concern for the environment, we promote eco-friendly behavior and encourage consistent and correct waste sorting. This allows some of it to go back into our production. We strive to have 100% of the plastics we use returned to us as plastic for re-manufacturing.
We have been operating on the Polish market for 30 years. We provide innovative solutions for industry with an eye on environmental protection.
Do you want to work in a modern company with high standards?
Join our team and start a career full of success.
We invite you to read our profile on pracuj.pl